Newspapers & Books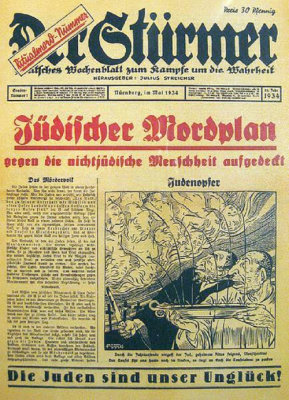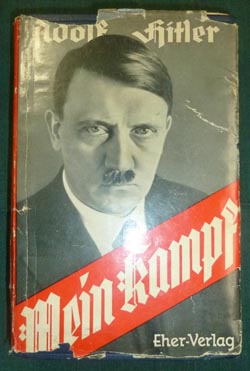 Very early IB newspaper with awesome content
"Mein Kampf" advertisement !
The Illustrierter Beobachter is from October 1932 ! Very rare !!! Printed in Munich by the Franz Eher publishing company. The newspaper is complete with all pages, but some pages are loose. Very interesting photos...Hitlers birthday in Braunau, SS and S.A. doctor´s meeting, East- and South German Jews, awesome advertisements and more !
!!! Special price !!!
$ 20.00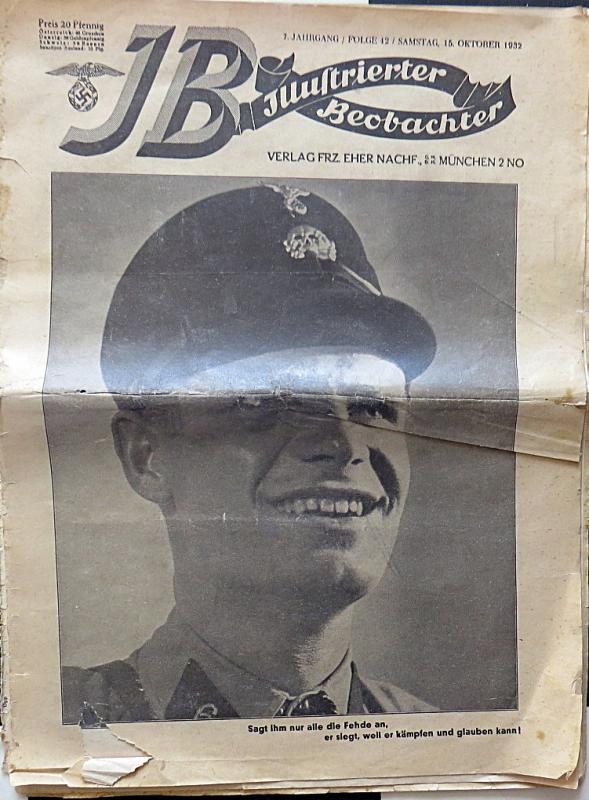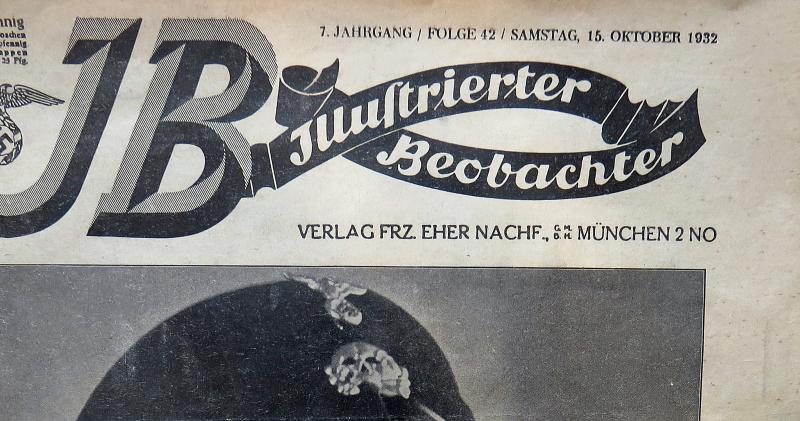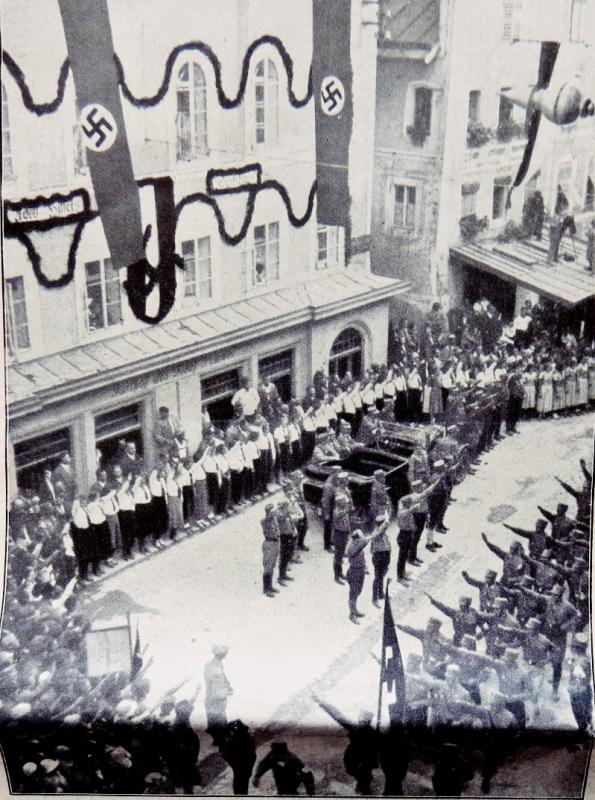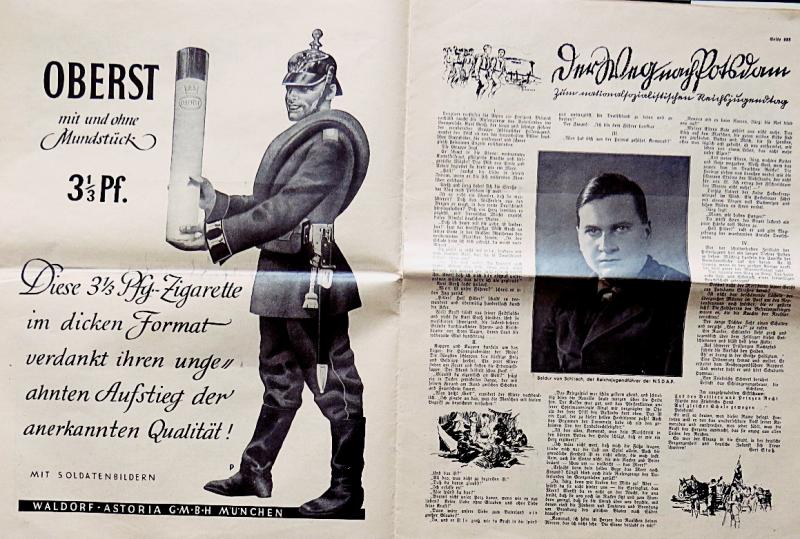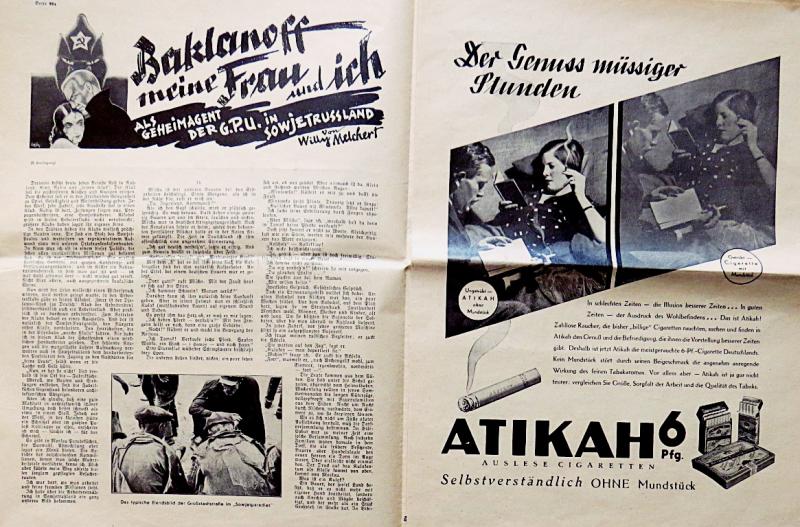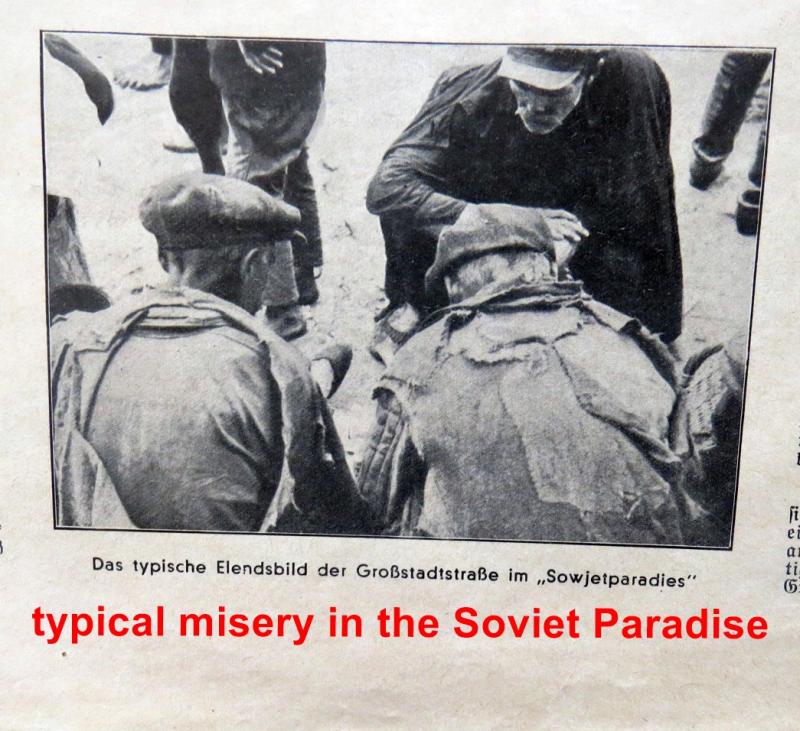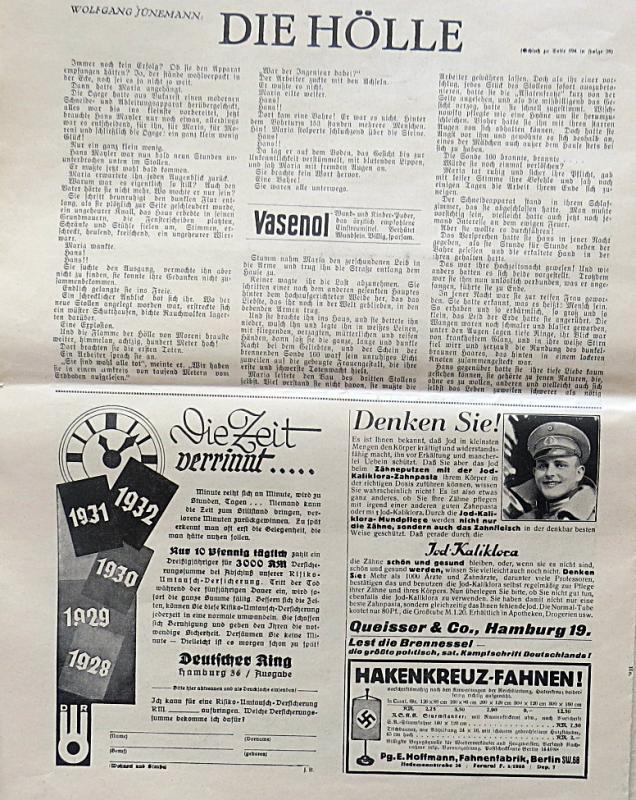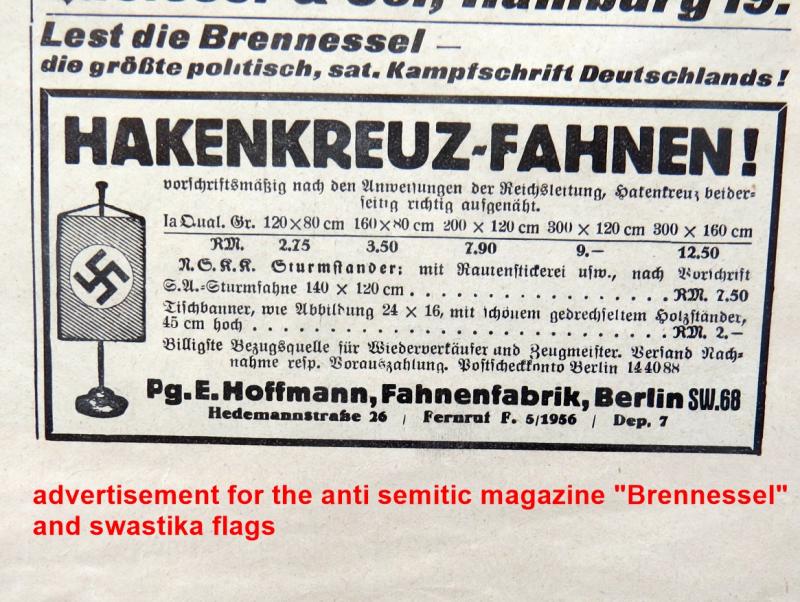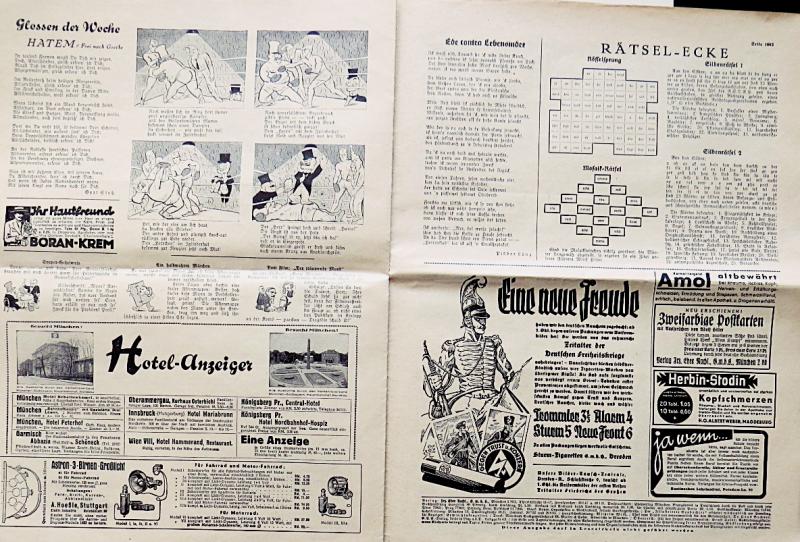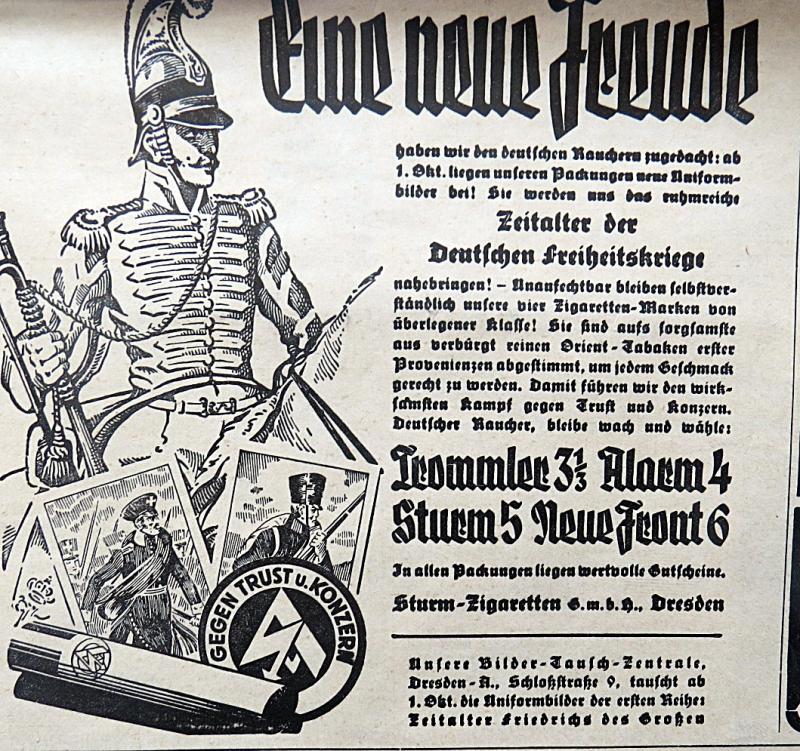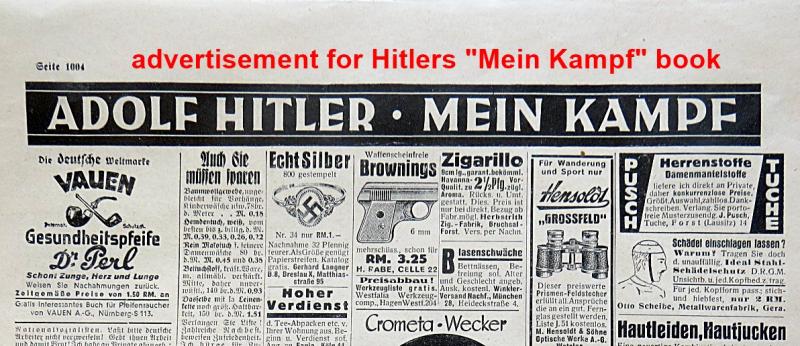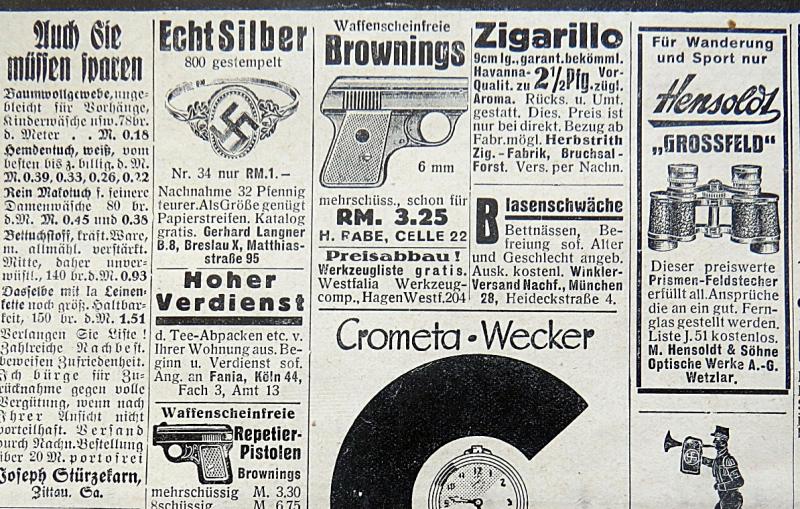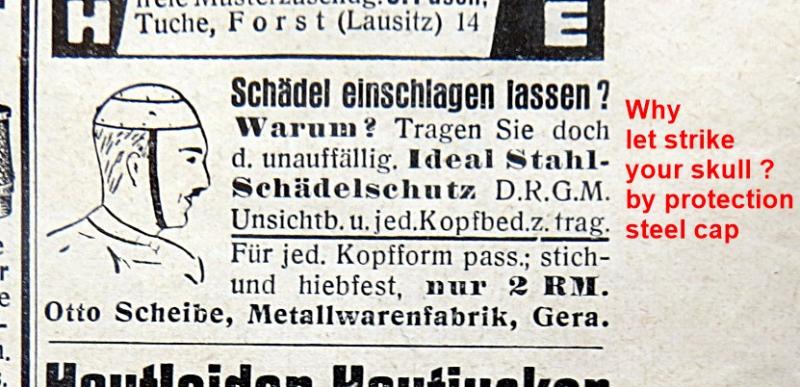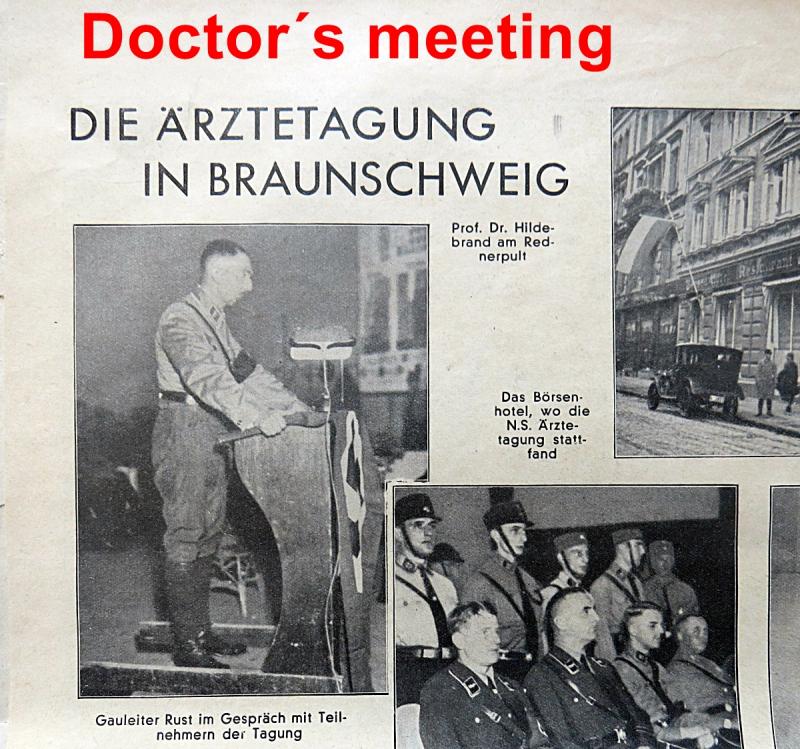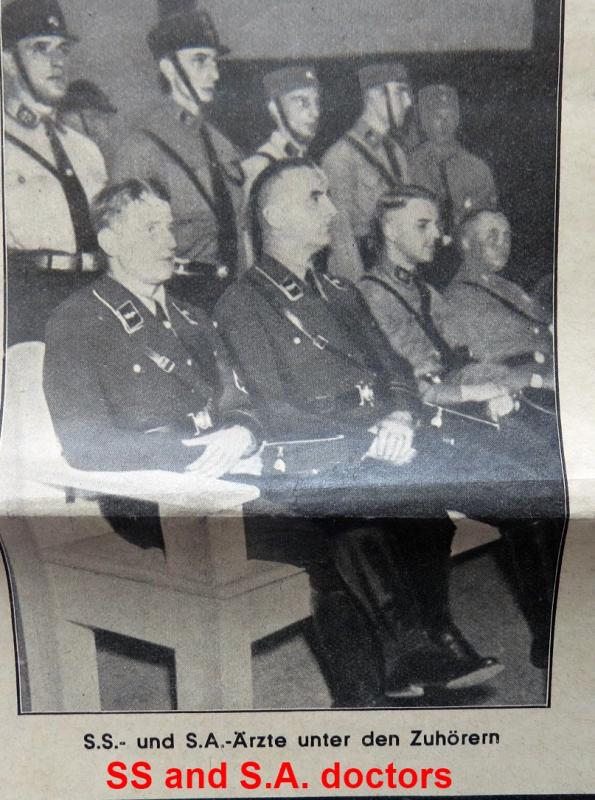 German children magazine - Hitleryouth & BDM
Rare colored 7 pages magazine for German children. The cover shows two boys of the Hitleryouth carrying a Nazi flag. On the drum is a SS rune. I already have sold such magazines on Ebay for $ 70.00. My offer price is:
$ 35.00 include postage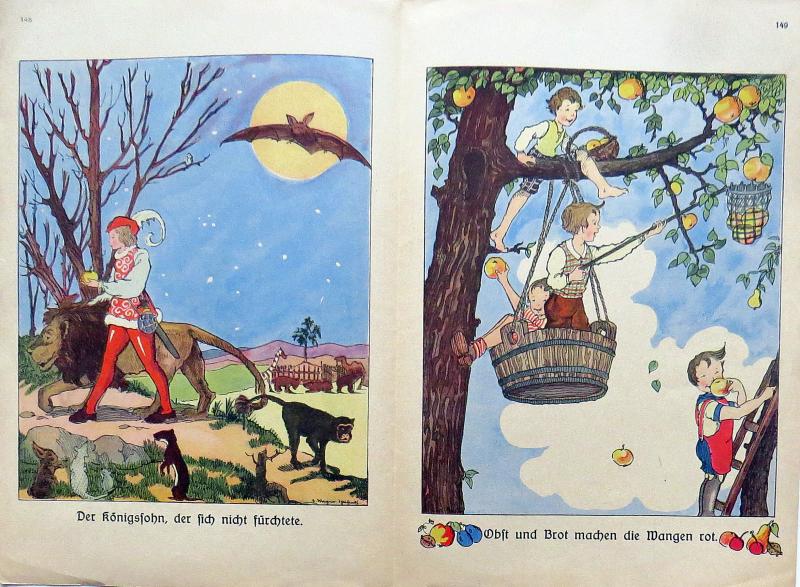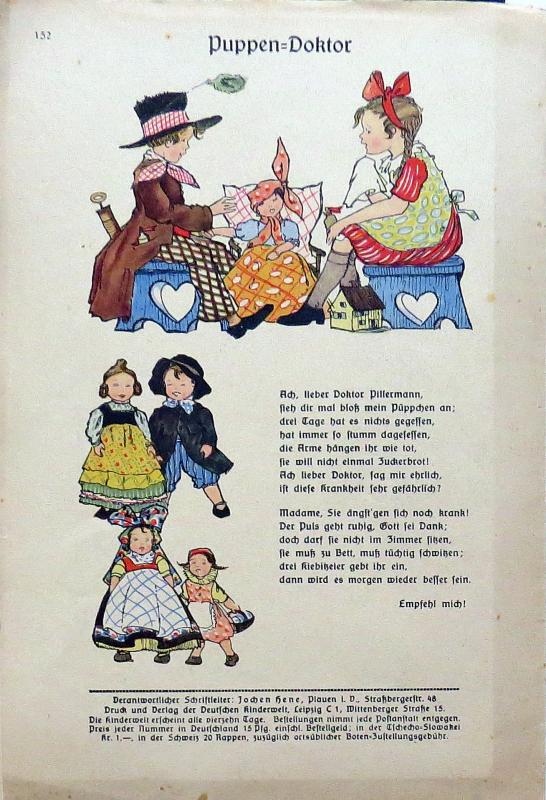 Wulf Sörensen - believed to be Heinrich Himmler - book with personal message to me
SOLD to DAVE
This offered book, titled "The Voice of our ancestors" was a personal present by a former longtime friend. He was a SS-man in the "Ahnenerbe" staff of Hans Strobel. He presented this book to me in 1989 and he personally wrote following lines in this book:
Dear Mr. ......
I am not known that Heinrich Himmler was author of this book. As far as I know, the Reichsführer-SS didn´t write a book. (continue last page). Myself had not much to do with the Reichsführer-SS, because I was with the Ahnenerbe office of Mr. Strobel and I was personally subordinated to him. I personally belive, that Himmler even havent´the time to write a book. He was too busy with the evacuation of the Jews. Please do not believe all these stories about the gas chambers ! Especially our administration would have known about and would have been informed, because we daily had telegrams in transit from Himmlers SS-heaquarters.Things like this would never be able to be kept secret ! If you like, we can keep in contact, but you may never tell my name to anybody. This would be terrible to me in my age ! Not even my grandchilds knew the truth concerning my identity ! I greet you with Heil Hitler. K. Wirth alias your loayl comrade "Heinrich". Waldburg, 10. April 1989, donated to Mr. .......
$ 60.00 include postage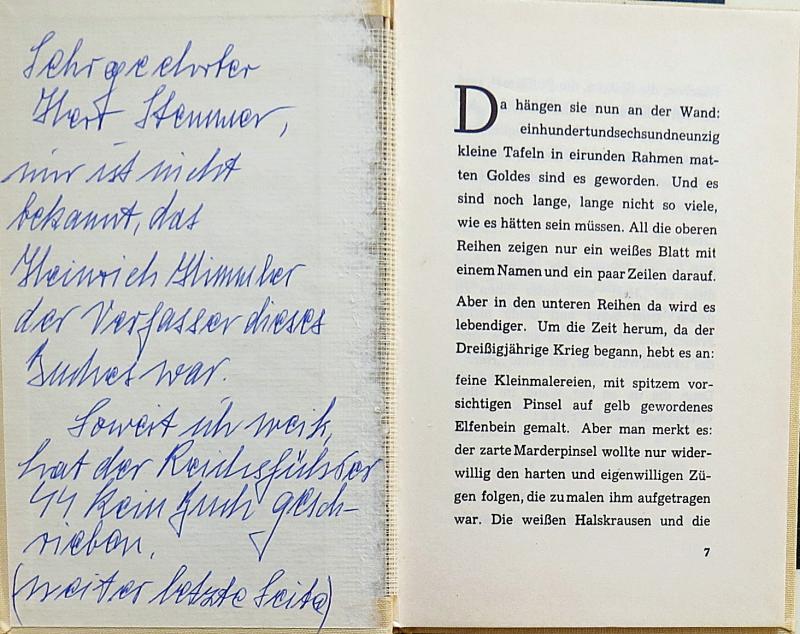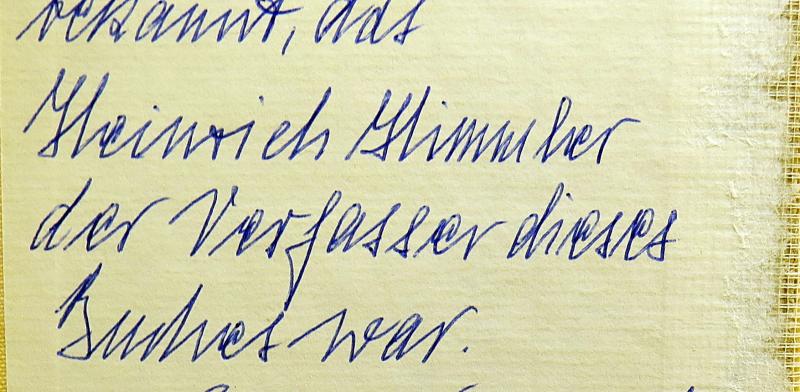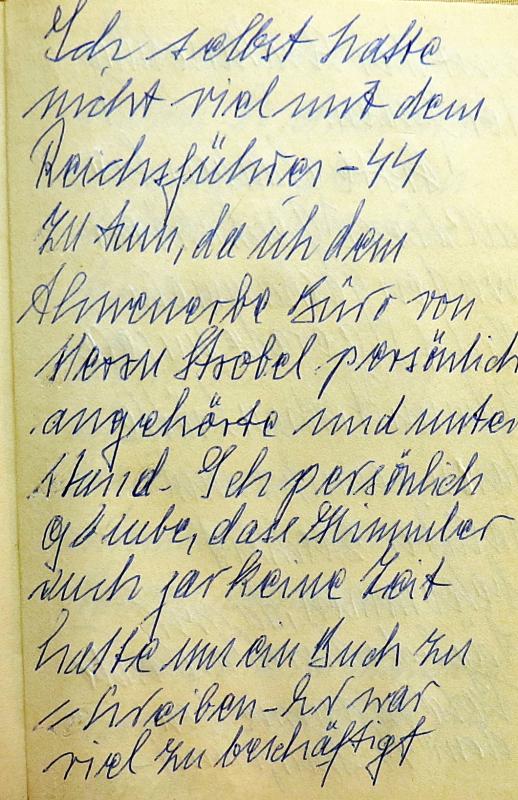 Song book of the Hitleryouth with Jewish star stamp in it
This original German Reich song book has 144 pages and contains almost 160 German Reich marches and military songs which were sung by the Hitleryouth, BDM, Wehrmacht and the SS. All songs are with lyrics and notes. The book also contains song which are forbidden here in Germany, so for example the Horst Wessel song "Die Fahne Hoch". On the first page is a stamp print with the Jewish star. The foreword is by German Reich interior Minister Wilhelm Frick.
$ 45.00 include postage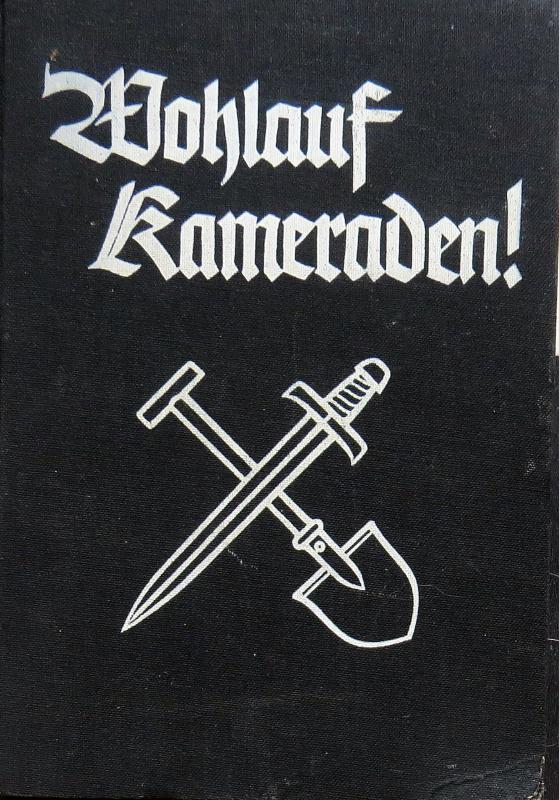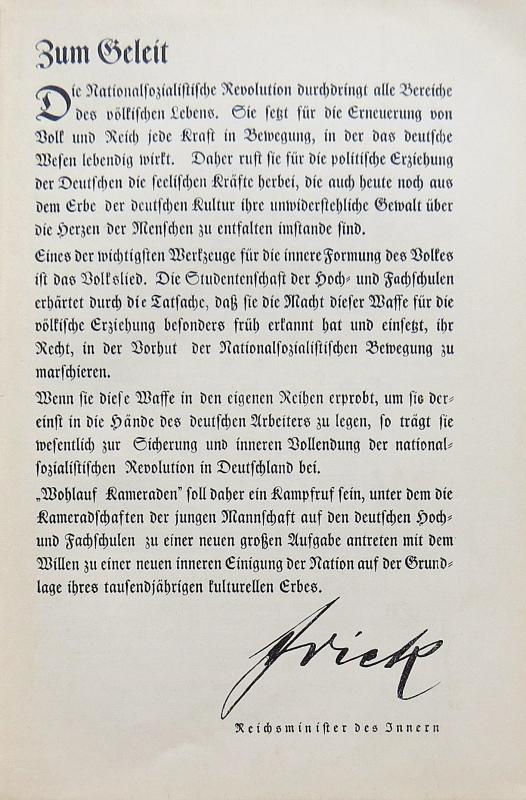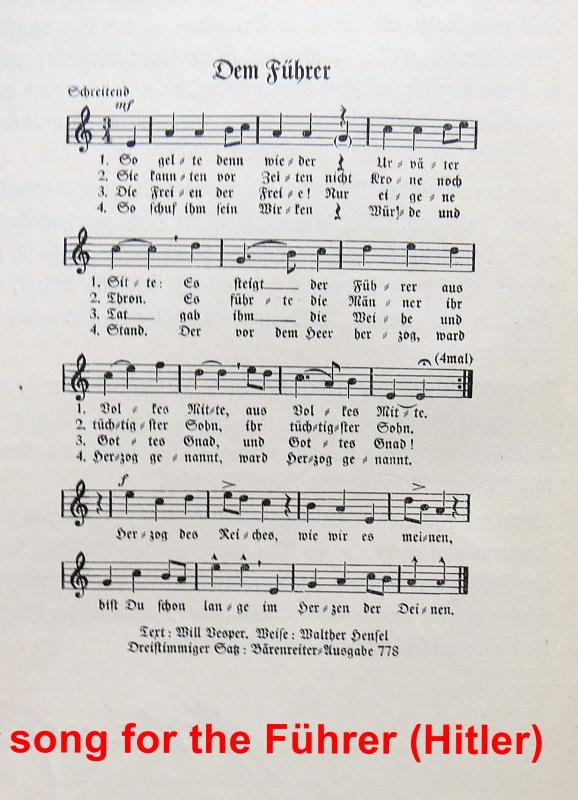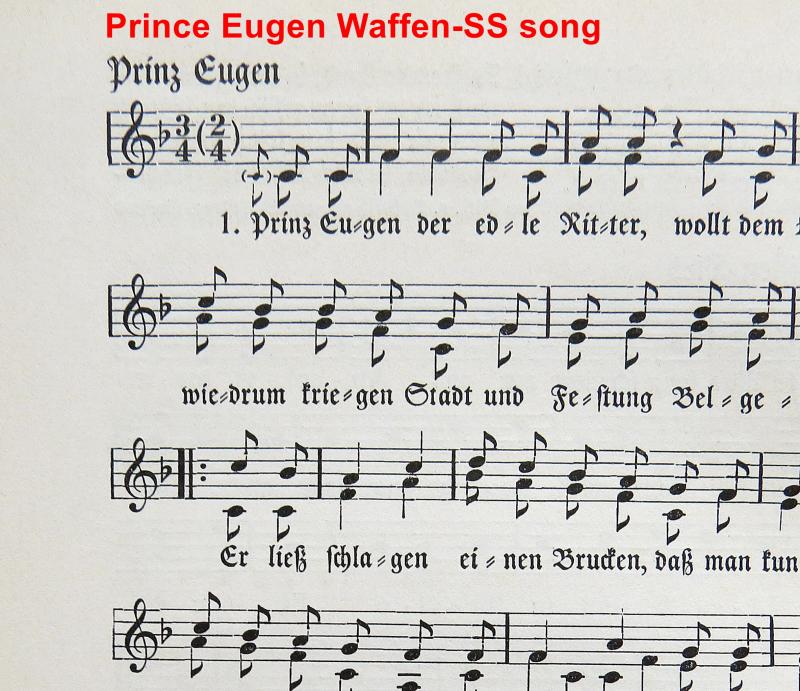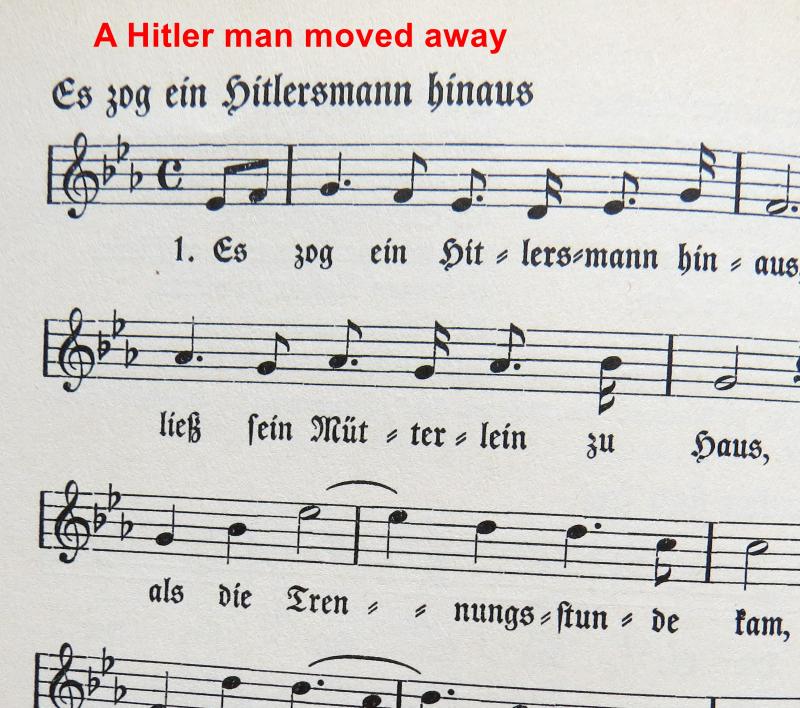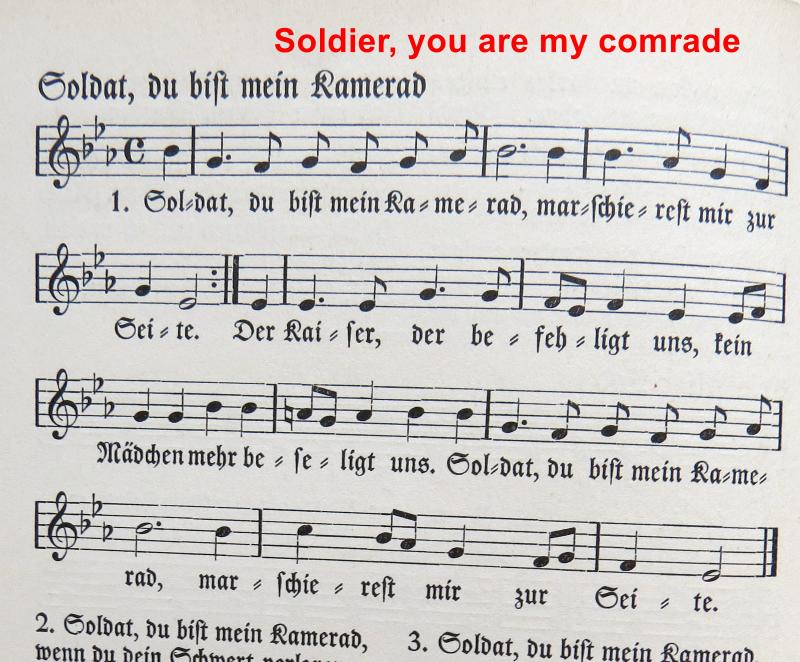 Original Ahnenerbe book - personally hand signed by SS-Hauptsturmführer Hans Strobel
I offer you the original "Ahnenerbe" book "Germany and England", published in 1939 by the Ahnenerbe publishing company. Ahnenerbe docs and books are rare and this exemplar is even hand signed by Hans Strobel. He is listed on German Wikipedia. Dr Hans Strobel was a SS-Hauptsturmführer, German Ahnenerbe folklorist and leader of the European Ethnology office in the staff of Alfred Rosenberg. He was author of several SS-Ahnenerbe books and his most successful book was "Bauernbrauch im Jahreslauf". Hans Strobel was the one who examined German books, magazines and scripts and decided if a German script may be published according to its national socialistic content. Wikipedia wrote that Hans Strobel was killed in action on 24. december 1944 with rank of a SS-Untersturmführer, but this is a wrong information, because I have several documents of Hans Strobel, saying that he already was a SS-Hauptsturmführer.
The offered book has 47 pages and on the first page is the original signature by Hans Strobel.
Hans Strobel on German Wikipedia
$ 59.00 include postage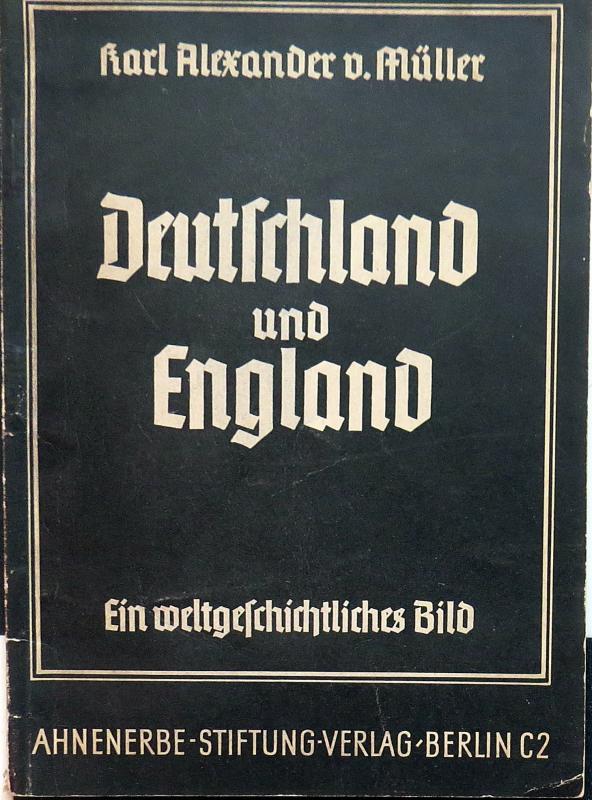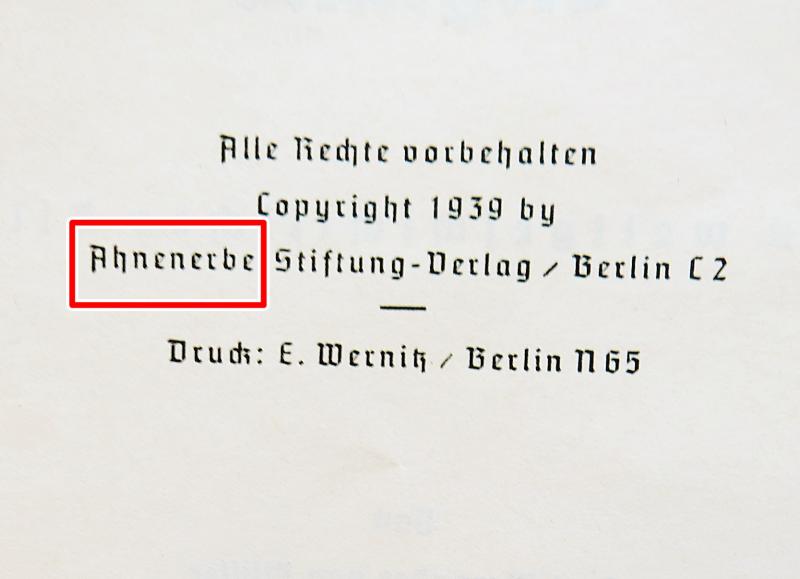 ORIGINAL third Reich school book
I offer you an very rare and ORIGINAL third Reich school book from a Munich city school. The 232 pages book was issued in 1939 and the title is "Volkshafter Heimatunterricht", so national homeland lesson. The 76 year old book is in a very good condition.
The content is about many themes such as Adolf Hitler, the national socialistic stae, the labor service, animals, the weather, seasons, labor day, the origin of the swastika and so on.
Here some examples:
page 16: Let´s begin ! The birthday ou our Führer (Adolf Hitler). Today on 20. April, our Führer has its birthday. We wish him healthiness and still many, many years. Germany Sieg Heil !
As Adolf Hitler still was a boy. Hey, happy time. Back then, Adolf Hitler was six years old. A small river was next to the house of Adolf Hitler´s parents and such a small river is a lways a nice playmate. One can go into the water, splash around, to let swim a ship, building a dam or to catch fish. Sometimes a bad shard of glass cuts your foot, but that´s not worst. It hurts a bid and you must clench your theet. Just go to your mother and she will bandage the wound. After Adolf Hitler became one year older he dared a little further away from home. His play ground was not the forest who was close to the Hitler house. He played with his friends and learned everything what a boy need to learn. How to jump over a trench, how to climb over a fence, how to ride a horse without a saddle. Yes, this was Lambach village and a period of happiness and joy. One day, Hitler´s Daddy visted his teacher. Hello treacher, Hello Mr. Hitler. I want to talk with you about Adolf. He is a good boy and can speak like a great man, but most he like to draw. The boy should study and should visait the high school in Linz. That´s nice, I thank you teacher. You´re welcome Mr. Hitler. Now, Adolf Hitler had to say goodbye to his parents and his belovd village. Soon, Adolf Hitler had new friends in this new school in this big city Linz. He saw a lot of new things, such a big stores, streetcars, iron bridges and the broad river Danube who was a hundred times bigger than the little river in his Lambach village. One, Adolf Hitler got a book from his father about the German-French war. The book was filled with a lot of soldier´s images and so he read the book from the first to the last page. After the school, he and his friends always played the same game, namely Germans and Frenchmen. Adolf Hitler always played the role of the leader of the Germans and everytime the Germans have won this game. His mother always said, come on boy, don´t be that wild. One day on an afternoon, Adolf Hitler was at home a made his homework and suddenly he heard a horrible scream from his mother. Adolf Hitler jumped up and he saw people carrying a guy. God in heaven, that´s Daddy! He was with friends and while going home he got a stroke. daddy was death. Adolf Hitler didn´t have a father and he just was 13 years old.
page 18: The German salute
page 19: The salute in school: We begin and end classes ceremonial with the German salute. We lift our right arm and we shout out a powerful, Heil Hitler ! While doing this, you stand still and your look is straight. You need to salute in the same way, if an adult enters the class room. The one who notice the adult as first must shout out "attention" !
The salute outside of the school: The German salute is also to do outside the school. German Chiefs, leading personalities of the state and the movement, disabled war veterans, medal recipients and known adults must be always saluted on the street anyway.
page 20: The flag salute. Every child need to salute the Standarten and storm flags of the S.A. by lifting its right arm. Your eyes follow the flag. The same is to do with the flags of the old army. Of course , an eight year old child doesn´t know these flags, but you need to imitate the adults. There is no duty to salute the banners of the German youth leage and the League of German girls, but it is your honorable duty to salute them anyway. The flag is our symbol and it is holy.
Page 99: The German reich labor service. The labor service characterizes the essential features of the new German human and the new period. The labor service is a confession to the national socialism and the principle that any honest work is honorably and is at the service of the people Q(quote by Head of the labor service Konstantin Hierl)
Page 120 to 122: The swastika
page 122: how we honor the swastika ! We salute it. We do not dishonor it by scribble or smear it. The one who mocks or stains the swastika in the public will be punished. You may only use it in a dignified way ( to wrap beautiful things, but not on beer steins etc).
Who can not recognize the meaning of this symbol ! (the Jews... the swastika... in contrary to the bolshevic Soviet star)
page 177: The German Reich rally. During the German Reich rally in Nuremberg, the classes begins and ends daily with a "Sieg Heil for the Führer, people and the fatherland" Every thing what you can get about the Reich rally must be brought to the school, such as newspaper reports, images, photos etc. Important to us is the muster of the S.A. and the Wehrmacht on the day of the youth. We will talk about the speech of Adolf Hitler to his youth and we will write down the words of our Führer Adolf Hitler and decorate it with photos.
Page 178: class test. German school book for elementary schools. Write in your schoolo book: words by the Führer to his youth. Speech to the youth on 1. May 1938, Völkischer Beobachter newspaper on page 122.
"You have the great luck, to live in a period where the German nation needs not to be ashamed for former times. You are great Germany ! Because inside of you, the new German community is growing. The Empire stands i fron of the Führer, in front of the Empire stands a nation, and in front of the nation stands the German youth ! You are our springtime! In you will and must that accomplish, wherefore generations have fought for centuries, Germany !
$ 95.00 include postage