Photos, Postcards & Feldpost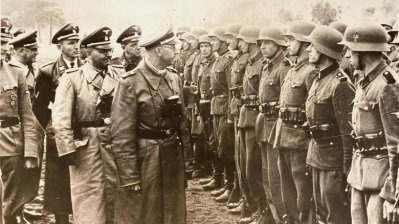 Family photo with Hitleryouth boys - both boys were killed
Original German WW 2 Agfa Brovira photo shows a grandmother along with her four grand childs. The two boys on the right are wearing a Hitleryouth uniform. The tragic is the handwritten note on the back of the photo. It reads "great granny Auguste Klauwell at Sonnenburg + 1946 along with Erika + Cousins Ernst Friedrich Klauwell (Heidelberg) as well as Max Klauwell, died in 1945 and Heinz Klauwell, died in 1945.
The boys Heinz and Max are listed at the German Volksbund website !!!
Heinz was aprivate soldier, born on 20. September 1924. He was killed in action in Wroclaw on 24. April 1945 and still buried in Poland. Max was a Lance Sergeant , born on 27. September 1909. He died on 6. June 1945 in a prisoner of war camp in Tarnbow/Russia.
SOLD to SEAN
$ 15.00 include postage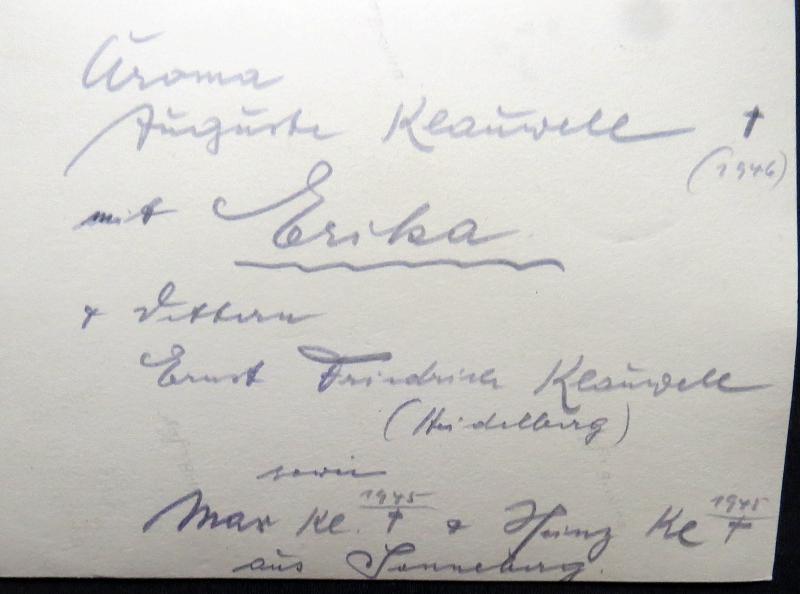 Two happy Jews with white Ghetto armbands - original German WW 2 shot
This original photo shows two Polish Jews wearing their white Ghetto armbands. On the back is a smiling German soldier.
$ price offer $ 25.00 include postage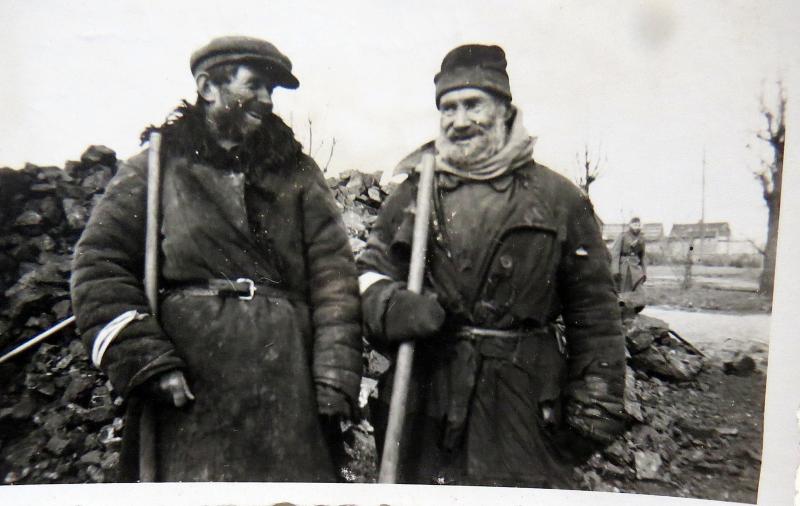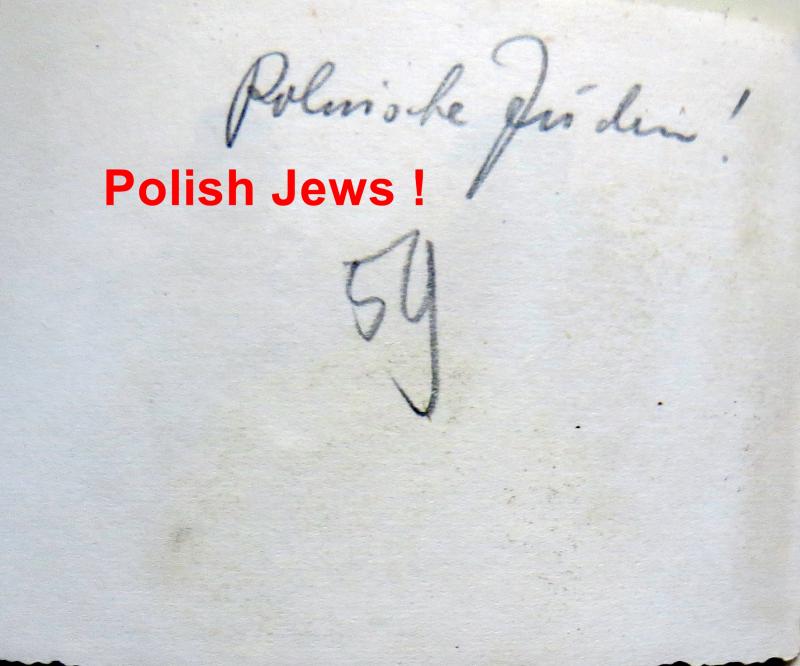 Hitler propaganda photo with historic stamp print - unbeatable price offer !
Original postcard size photo ! On the back are two Austrian third Reich stamps, the Vienna postmark as well as the special stamp print "On 10. April your "Yes" for the Führer". On 10. April 1938, the historic parliament elections were held in Germany after the annexation of Austria to the great German Reich.
$ 20.00 include postage